NAEPC Webinar: The Ethical Considerations of NY State DFS Reg 187, FINRA Rule IM2210 and the UPIA Relating to "Decision Support Material" Used in the Life Insurance Decision Process: A Program for All Fiduciary Professionals
Date:
Wednesday, April 8, 2020
Speaker:
Steven S. Zeiger, CEBS, TEP
SPECIAL UPDATE: According to a recentWall Street Journal article, "The unprecedented collapse in bond yields is the financial risk that executives and analysts are fretting over. It is no trifling matter, especially if rates stay low and insurers struggle to earn a decent return on their massive portfolios." In light of thisunprecedented collapse in bond yields, bonds that underlie the vast majority of permanent life insurance policies, the internal costs of your clients policiesnow matter even more. These costs are required to be 'justified' under Reg 187 and "disclosed' under FINRA 2210/2211 and are also required to be "investigated" under the UPIA. Low bond yields and high internal costs will create a double whammy for consumers. This timelywebinar will educate attendees on how to evaluate these internal costs.
---
NY State entered the fiduciary era for life insurance on 2/1/20 and the CFP Board announced their fiduciary standard for life insurance; standards and regulations that apply ethically to all fiduciaries. Attend this timely webinar to learn how to utilize and recognize the proper decision support material.
On July 18, 2018, the New York Department of Financial Services (NY DFS) issued the nation's first "Best Interest Rule" for life insurance. Similar to other fiduciary laws, this rule (re)defines the meaning of "clients' best interests" for life insurance product recommendations based on a careful, skilled, prudent, and diligent evaluation of costs, performance, and risks relative to benefits. Additional states have since announced their own legislation.
This new and wide-ranging presentation is important for those both in and outside of the state of New York and those who are new to the profession or seasoned. It will review the Best Interest Rule that raises significant ethical considerations for estate planners and life insurance producers serving fiduciaries and/or working under a fiduciary definition of "clients' best interests". Our presenter will provide real-life examples of ethical dilemmas and solutions to conquer them and learn the new regulations and standards, as well as how to benchmark life insurance just as people benchmark their investment performance.
Steven S. Zeiger, CEBS, TEP, Managing Director, Wealth Management at KB Financial, is uniquely qualified to help estate planning professionals better understand the ethical implications and new business opportunities created by this new fiduciary era for life insurance due to his extensive application of the regulations and significant speaking engagements on the topic. He helps CPAs, wealth managers and attorneys guide their clients' insurance decisions based on a prudent process and is an expert in applying prudent investor guidelines to life insurance product selection/retention and portfolio management according to established and proven asset management doctrine. He is guided by the Uniform Prudent Investor Act, FINRA Rule IM 2210, NY DFS Regulation 187 "Best Interest Rule" and lessons learned from the first adjudicated fiduciary lawsuit regarding Trust Owned Life Insurance, Cochran v. Key Bank.
REGISTER HERE for the individual program. To purchase the 2020 webinar series, please click HERE.
See all upcoming and previous webinars
The Robert G. Alexander Webinar Series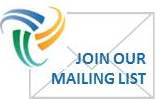 The Robert G. Alexander Webinar Series was launched in September 2013 to provide estate planners with accessible, high quality, multi-disciplinary and supplemental education. Programs typically take place on the second Wednesday of each month at 3:00 pm ET.
Not able to attend on the live date and time?
Register anyway! We'll send you a link to the webinar archive so you can view it at your own convenience.
---
Fees
Registration is available for individual webinars or by purchasing a yearly series subscription, which offers acccess to all of the programs scheduled during the calendar year for one discounted fee.
Individual
Series
Type
$40
$280 ($360 value)
Accredited Estate Planner® designee or Estate Planning Law Specialist certificant
$40
$280 ($360 value)
Junior/Student (available to a Junior or Student member of an NAEPC-affiliated council or one who is in the process of attaining the AEP® designation by virtue of being enrolled in either the required or an elective course offered by The American College)
$60
$420 ($540 value)
Member of an affiliated local estate planning council or at-large member of NAEPC
$100
$700 ($900 value)
Non-member
$250
$1,125 ($2,250 value)
Council meeting / group gathering (one feed to be shown in a single location to a group that has gathered together)
Additional feeds available for $25 per feed per webinar by contacting us after the initial registration.
---
To Register
Individual Program: Click on "register here" on the page associated with the program you will be attending live or on-demand. ​
Series Subscription: REGISTER FOR THE SERIES. We will send you an email after your registration has been processed with instructions about how to obtain log-in credentials for each program.
---
For Our Councils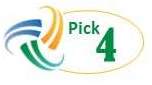 NAEPC understands that councils want and need compelling virtual programming options to supplement their regular calendar of events. To accommodate this need, NAEPC is offering affiliated councils on-demand* access to any four webinars presented during the 2021 calendar year for a reduced cost of $400. Choose the "Pro-Rated Group Gathering" option on the online registration form and we will contact you promptly for your selections and to provide the program link and accompanying materials.
Councils that wish to offer continuing education credit must become the provider with their state and/or governing body.
*NAEPC will provide a website link and a password to the recorded version of the webinar, which can be used to show the program to council members and guests who have gathered together on a virtual meeting. Please allow up to three business days after the live webinar to receive the link to the recorded program.
---
Continuing Education Credit
Continuing education credit is available at most webinars for Accredited Estate Planner® designees. In addition, a general certificate of completion will be available for those who feel the program satisfies their continuing education requirements and are able to self-file. It is the responsibility of the attendee to determine whether their state, discipline, or designation will allow one to self-file for a distance-learning program. Please contact webinars@naepc.org prior to attending your first program if you have any questions with regard to the availability of credit.
---
Questions
Download the handy webinar FAQ page, email us, or phone the national office at 866-226-2224.